Why A Recession Is The Best Time For Outsourcing
2023-02-01 Outsourcing BPO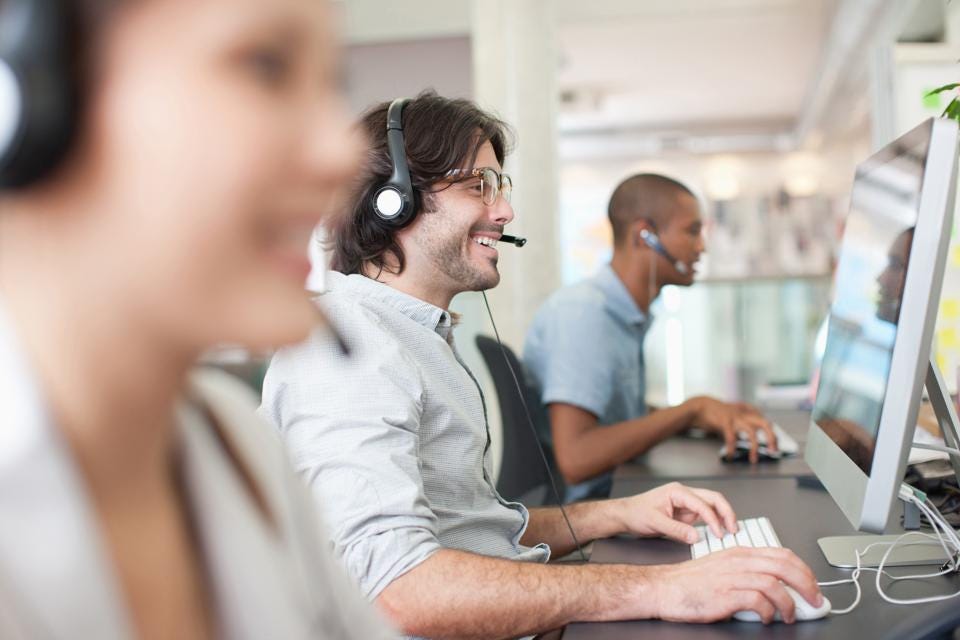 A looming recession tends to wreak havoc on the growth plans of companies. Leaders often have to take new precautions during such times to ensure that their companies can survive, and thrive, despite the onset of recessionary conditions.
Did you know that an outsourcing strategy puts you in a better position to handle the demands placed on your business by a recession?
Benefits Of Outsourcing During A Recession

The benefits your business can expect by outsourcing during a recession include:
Enabling Cost Savings
Despite what outsourcers may say, since a business is measured in terms of money earned and money saved, reduction of cost is a key variable in the outsourcing decision. During times of recession when your revenue starts getting impacted, your business cannot afford to spend as it has always done. Outsourcing gives your company the leverage to reduce costs.
Creating Flexibility In Resourcing
In many industries, manpower is often the biggest cost item on income statements. When the push comes to reduce cost, CEOs often cannot avoid laying off staff in order to make a dent in manpower costs. It is the most effective, yet perhaps least popular of all strategies.
Outsourcing offers the flexibility to ramp resources up and down, as long as defined conditions are being met. A company already outsourcing at least some of its operations has the flexibility to reduce the outsourcing partner's support headcount. This has a beneficial impact on cost, without necessitating laying employees off.
Reducing Burnout And Errors
Laying off staff also means that remaining employees, including leaders, must take on more and more responsibility. While this is a good short-term strategy, it can lead to burnout over time, as well as errors creeping into the work. This adds to costs and negates the original benefit of staff reduction. The ability to rely on an outsourcer's talent pool can keep your company insulated from these harmful side effects.
Providing More Value For The Dollar
During global recessions, it has been witnessed that a supplying geography's currency tends to depreciate against the dollar. This enables the outsourcer to get more service per dollar of spending. Note that this benefit is limited to offshored arrangements.
Because You Can
Virtual work, which took off during the enforced isolation of the Covid-19 pandemic, has now become an established part of working life. Work-from-home now has a respectability that it struggled to achieve prior to the pandemic, despite many organizations having experimented with it.
Transcription, graphic design, digital marketing, website development, bookkeeping, software development and many other activities can be done by outsourced partners just as well as by internal resources. If you have been considering outsourcing some of these services but could not take the final step, a recession might be the best time to give it a try.
While outsourcing can be a beneficial business strategy in many situations, it becomes a critical one during times of recession.
So, How Does One Outsource?
If you have not done it earlier, where should you begin? It might seem like a tall order. The following steps can ease your concerns and help you go about the task with confidence:
Identify Your Requirements
Many B2B contracts fail because the buyer is not clear about requirements and expects the supplier to do magic. That will never happen. Clarity in your requirements is a good place to start, including defining a consensus within the company regarding the strategy.
Define Measurement Criteria
The business plan for outsourcing should articulate the measurement criteria for evaluation of the success or failure of the initiative. Do not leave it as a moving goalpost. This will also provide clarity to the prospective partner.
Seek Partners
Once there is internal clarity, you need to get qualified suppliers to become interested in your work and bid for it. Spread the word in the right circles, participate in outsourcing industry events, reach out to industry associations, issue an RFP and search online or through a consultant. There are many ways.
If, eventually, you find inadequate interest, it could mean that the terms on offer are not suitable for suppliers. In that case, you might need to go back to the drawing board.
Select A Supplier
The first step is shortlisting a few based on their bids and submissions. The process of engaging a B2B supplier can be long, detailed and costly. It is not feasible to do it for a large number of bidders. Hence, the first step is to whittle down the list to the best few.
The second step is a detailed evaluation, which should include discussions, meetings, site visits, reference checks and other requirements that the buying company's procurement process defines.
Sign The Contract
The last step is the contract signing. Once that is done, the project management and transition processes can get kicked off.
In Summary
Outsourcing is a growing industry and accepted business practice designed to create value. Companies both large and small use outsourcing for different parts of their businesses. Economic conditions such as a recession often enhance the beneficial impact of outsourcing for outsourcing clients.

Original post on Forbes by CEO of RevoTech Nodir Turdimatov-Ruzmatov